Web Hosting as low as $50/year
Use MichaelTherrien.com as your Web Host today!
If you are looking to get your own website and you need an affordable hosting service, MichaelTherrien.com is what you are looking for! Forget those companies that charge $7, $8, $9, even $10 or more per
month
for web hosting. I found myself paying close to
$150
a year when I was paying for web hosting and decided that was quite ridiculous.
After researching a little bit, I found a way to provide an affordable web hosting solution. It can be done with MichaelTherrien.com for $50/YEAR! Save over 71% off the average web host. If you are serious about getting a website, and even more serious about your spending habits, this package is right for you.
Best of all, the hosting package currently has no limit to the disk space you use or the bandwidth you utilize. This is however, subject to change at any time, so take advantage NOW. Having limitless disk space and bandwidth makes this package incomparable to any hosting company out there, it's simply not offered. We've even included the 3 month package for those of you who think it's too good to be true.
Choose the package below to get started. After filling out this form and payment has been confirmed, your domain name will be registered with your information, and your account will be set up with FTP access.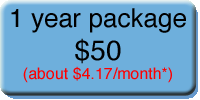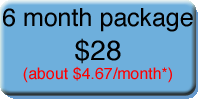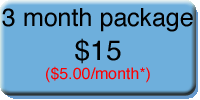 Each package comes with the latest and greatest in Control Panel access, cPanel which allows you to access and maintain email accounts, get realtime statistics about your website, and gives you database access. Each package also comes with additional FTP accounts and subdomains, as well as the ability to add Parked and Addon Domains if you choose.
Not sure how to design or create a website? You could pay one of those websites that offer the complete design for close to $1,000, or you could try either of these affordable web designers: http://www.oryanstudios.com or http://www.dan-lev.com.
*Yearly Domain Registration fee not included in the cost for 6-month and 3-month packages.